REDUCE APPEARANCE OF WRINKLES AND FINE LINES
Many woman and men find themselves looking in the mirror each day and obsessing over bothersome forehead lines, frown lines, and crow's feet.  If this sounds like you, you may want to consider one of our neurotoxins, Botox or Xeomin.
The anti-aging treatment has an incomparable reputation for its safety, efficacy and consistent results.  Without surgery or downtime, you are able to regain a youthful and rejuvenated appearance.  
Botox is an FDA approved injectable treatment designed to temporarily relax targeted facial muscles and smooth expression lines.
It is commonly used to treat horizontal forehead wrinkles, frown lines between the eyebrows (also known as the 11's), crow's feet, neck banding, downturned corners of the mouth, treatment of a gummy smile, hyperhidrosis and even can be used for chronic headaches.
BOTOX Cosmetic works beneath the skin's surface and targets the underlying muscle activity that causes frown lines and crow's feet to form over time.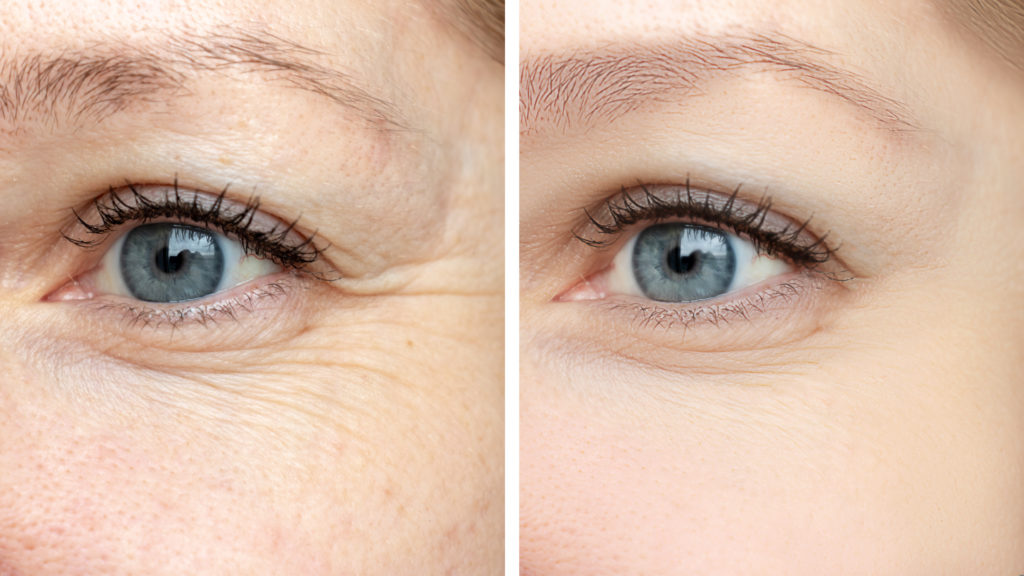 When injected into overactive muscles, Botox blocks signals between nerves and muscles.
This disruption temporarily prevents specific muscles from contracting and bunching skin above.
As a result, wrinkles and lines relax, and skin becomes smoother and more-youthful looking. These effects typically last three-to-four months.
Schedule your free consultation today!
Xeomin is the newest "frown fixer" to people across the country.  The new injectable acts like its predecessor Botox, in reducing or preventing contractions of the glabellar muscle between the eyes.  
 Xeomin is lighter than Botox because it contains fewer proteins.  It contains botulinum A, a purified protein.  For some patients it is more effective and longer lasting. 
The active ingredient, botulinum A, acts on the nerve endings in the muscles to prevent fibers from contracting. By reducing these contractions, Xeomin can temporarily reduce the lines on your forehead and between the brows. Patients have reported seeing results as early as 3-4 days after injection.  The typical duration was 3 months but can last significantly longer. 
- Schedule your free consultation today!
FILL OUT FORM OR CALL TO SCHEDULE YOUR YOUR FREE CONSULTATION NOW
- PACKAGE DISCOUNT PRICING AVAILABLE