As we age, our collagen begins to loosen and degrade.  Medical grade skincare products are used to lift and tone your skin.  These anti-aging procedures focus on your problem areas to lift and tighten your skin, leaving your more confident in your appearance.  We also take a comprehensive approach in treating acne.  We have not only skincare products, but also a Blue Light LED treatment that we can incorporate into the facial to eliminate acne causing bacteria and clear your pores.  
–  Chemical Peels
 –  Acne Facials
          –  Blue Light LED Treatment
 –  Microdermabrasion
 –  Microneedling 
          –  Platelet Rich Plasma (PRP)
 – Dermaplaning Facials
 – Men's Facials
 –  Customized Skincare Treatments and Regimens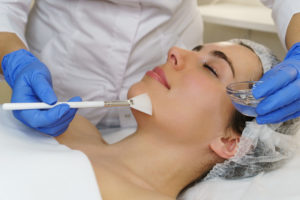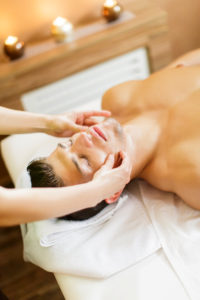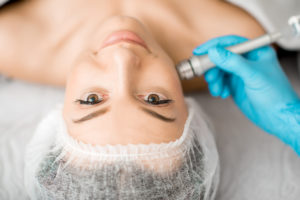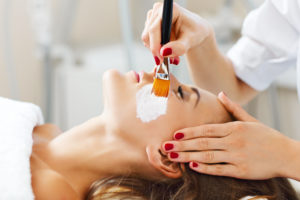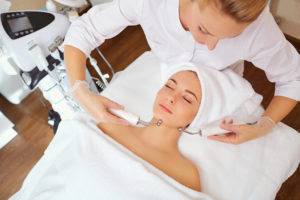 Our advanced chemical peels can effectively treat sun damage, age spots, fine lines, and other age or sun-related damage.   They are very important in maintaining healthy and vibrant skin.  Chemical peels use a controlled application of medical grade chemicals to exfoliate the outer surace of the skin and encourage the production new skin underneath.  At Matters of Beauty, we offer a selection of chemical peels, from light maintenance peels like Glycolic acid to advanced peels like TCA and Jessner peels,  to help you obtain your skincare goals and address your skincare concerns.  Schedule a complementary consultation to discuss which chemical peel would be the right one for you!
Contact Us at 352-668-438
Microneedling, also known as collegen induction therapy, involves repeatedly puncturing the skin with tiny, sterile needles.  It is used for manhy skin problems including scarring, acne, fine lines, and wrinkles.  It is also used to treat hair loss.  
PLATELET RICH PLASMA (PRP)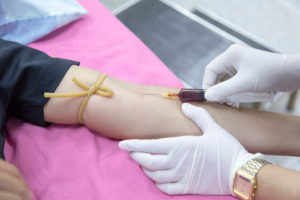 CUSTOMIZED SKINCARE TREATMENTS AND REGIMENS