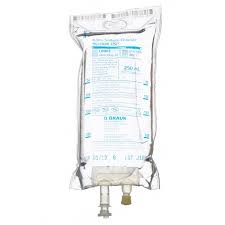 We provide unique and personalized vitamin-infused blends to optimize recovery, repair, and promote rehydration.  Our science-backed therapies and formulations are created and perfected to address a variety of symptoms such as dehydration, weight management, low libido, hangovers, anti-aging, low energy, migraines, colds/flu, Covid,  and other ailments.  Our IV's are administered  by the nurse under the direction of our physician, Patrick Robinson.  IV infusions provide wellness and enable you to look, feel, and live great!
HOW DOES IV THERAPY WORK?
IV (intravenous) drips promote health and wellness by helping to restore and optimize your body's natural balance.  IV Vitamin therapy works by administering vitamins and nutrients directly into the bloodstream, bypassing the digestive system.  The intravenous route is the fastest way to deliver fluids, vitamins and nutrients throughout the body with 100% absorption into the bloodstream. With oral supplements, you only get about 20% absorption after filtering through your digestive system.
HOW LONG DO THE BENEFITS OF IV THERAPY LAST?
Once you have had an infusion, you can expect for the vitamins to remain in your system and maintain your levels for about 2-3 weeks due to the absorption directly into your bloodstream.  The frequency of the IV therapy will be determined on a patient by patient basis, due to the fact that we take a customized approach to suit individual needs.  For preventative health and wellness, we typically recommend two IV drips per month to help balance out any vitamin deficiencies.  
HOW OFTEN SHOULD I HAVE AN IV DRIP?
Usually having an IV infusion once or twice a month is sufficient enough, but as mentioned before, this is usually established in a consultation taking your health and personal concerns into consideration to create a plan suitable for you.  
IV drips can be used for clients who suffer from advanced stages of autoimmune diseases or cancer, and in these cases, continued IV therapy may be necessary for nutritional support.  Some people get progressively better and after a series of treatments, they may no longer require ongoing weekly IV therapy, only monthly treatments to maintain balance.  Other patients need regular vitamin injections in order to help alleviate symptoms of their chronic or common medical conditions.