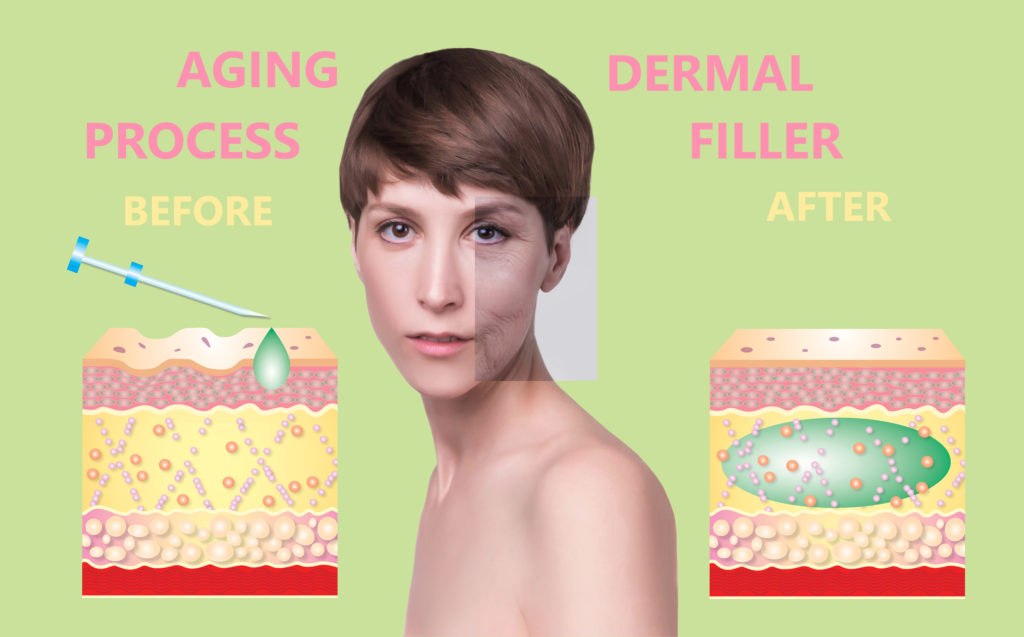 Get instant results with dermal fillers, used to erase all those years and smooth out the appearance of wrinkles.  Dermal fillers are an excellent product and last anywhere from six months to two years, depending on the product used.  Dr. Robinson offers a wide variety of dermal fillers so that he can fully customize your treatment that will be designed to work for your skin and cosmetic concerns.  
  Over the years, through the aging process, our cushioning layer of fat just beneath your skin diminishes or falls and accumulates in unattractive areas due to gravity.  
  When we are young, our skin produces substances, such as hyaluronic acid, collagen, and elastin, which help to keep your skin hydrated, strong, and resilient.  Unfortunately, as we age, production of these vital substances greatly reduces, causing dry, loose, and fragile skin. 
  These changes are what create wrinkles that can be treated with dermal fillers.  These fillers contain ingredients that diminish wrinkles by plumping them up and promoting collagen production. 
What types of hyaluronic acid fillers are available?
We offer  range of fillers that contain hyaluronic acid including:
–  Belotero:
Treats vertical lines above your upper lip and smooths away mild-to-moderate wrinkles around your mouth.  However, Belotero integrates into your existing skin rather than rebuilding volume.  
–  Juvederm:
Juvederm is a family of fillers that all contain hyaluronic acid in a gel-like base, but each is formulated to target a specific cosmetic problem.  Correct moderate-to-severe wrinkles around your mouth and nose, plump up you lips, and soften the fine lines around your lips.  
–  Restylane
–  Versa